Chamhansam Pine Mushroom Makgeolli [15Jul Exp]
Why You'll Love It
Contains high level of lactic acid and lactobacillus bacteria, at the level found in yoghurt which aids digestion and improves immune function.
Unique flavour, texture and experience
Can be treated as an everyday drink due to relatively low ABV
Serves well when chilled.
Alcohol content: 6%
Volume: 750ml Promotes health benefits
A thoughtful gift to make the receiver feel extra special Unique bottle design for easy pouring Smooth mouthfeel experience Complements a wide variety of cuisines
Great aroma of rice and pine mushroom with light body. Fine sediments that coat thinly to allow slight fizziness to balance with the intense flavor of pine mushroom with a medium low finish.
| | | | |
| --- | --- | --- | --- |
| Clarity | Clear | | Deep |
| Aroma | Light | | Expressive |
| Flavour | Light | | Rich |
| Body | Light | | Full |
| Finish | Short | | Long |
Unique flavour, texture and experience
The rice sediment is so delicate and smooth that it complements the unique flavour of pine mushroom to create a different drinking experience.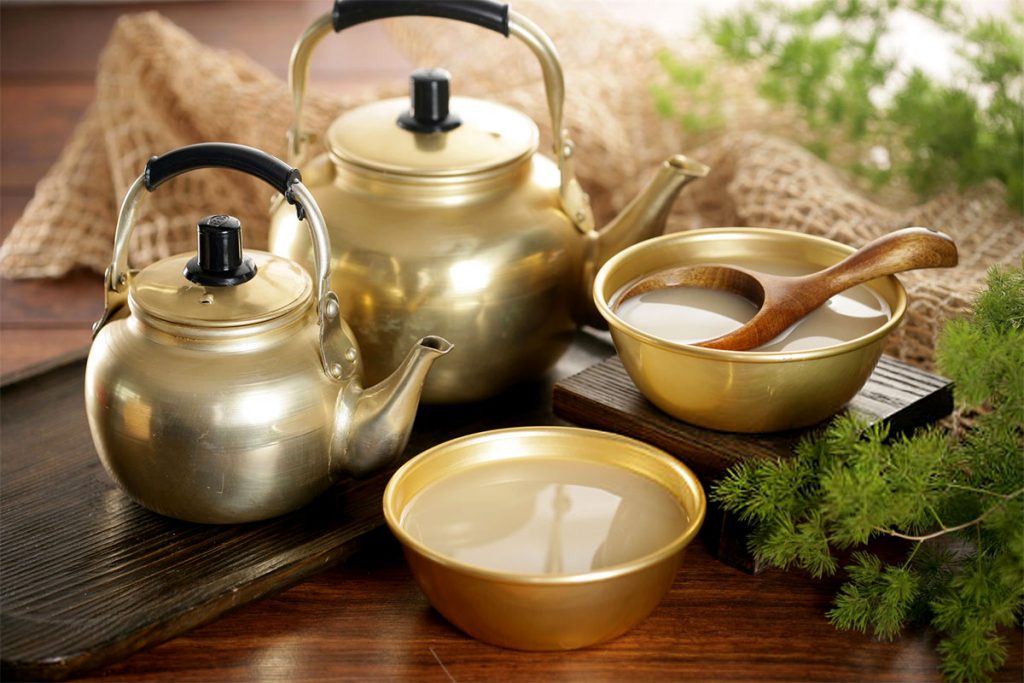 You can drink it everyday!
Coupled with a relatively low ABV and a wide variety of flavours to choose from, makgeolli can be treated as an everyday drink.
It contains high level of lactic acid and lactobacillus bacteria, at the level found in yoghurt which aids digestion and improves immune function.