 Sophisticated and gentle flavours Can be consumed daily in moderation Great with a comforting bowl of ginseng chicken soup
A thoughtful gift to make the receiver feel extra special Promotes health benefits
Jinsim Insamju Ginseng Wine has an expressive yet gentle aroma of earthy ginseng which highlights its medicinal and health properties. Its texture is much smoother than traditional herbal liqueur so you can appreciate its full flavour. The taste of the ginseng lingers in the mouth for a moderate amount of time.
| | | | |
| --- | --- | --- | --- |
| Clarity | Clear | | Deep |
| Aroma | Light | | Expressive |
| Flavour | Light | | Rich |
| Body | Light | | Full |
| Finish | Short | | Long |
Myriad of health benefits
Korea ginseng is known to strengthen the body's immune system, restore vitality, alleviate stress, increase blood circulation and improve overall quality of life.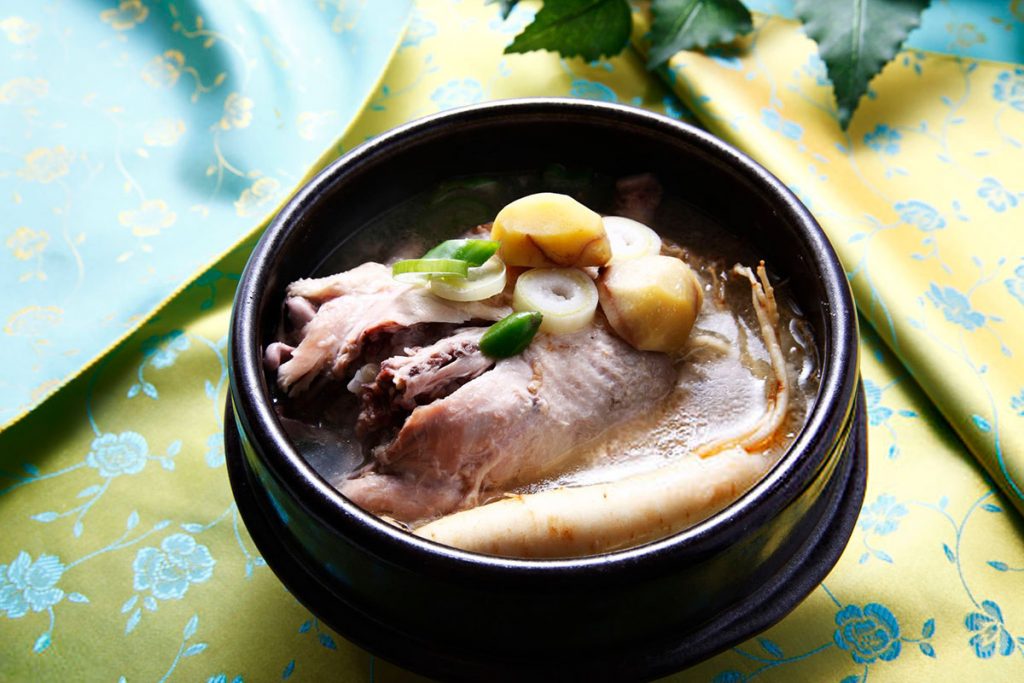 Substitute for your usual herbal liqueur
For people who enjoy drinking herbal liqueur before sleep, ginseng wine is also an ideal substitution for similar health benefits with a different taste profile. Try having it with a comforting bowl of ginseng chicken soup!
Optimal growing condition of Korean ginseng
Created using beautiful ginseng of more than four years old grown at the clean Jinan Plateau under the fresh energy of clean morning breeze.