Osulloc Jeju Camellia Flower Tea
Why You'll Love It
It's the tea you'll want to drink right before bedtime because there is the barest trace of caffeine, and it's the tea you'll reach for in the afternoon just because it's so good.
If you like herbal teas such as chamomile and chrysanthemum, Osulloc Jeju Camellia Flower Tea is a tea you'll want to have on hand.
Place Osulloc tea bag in 150-180ml of 80 degree celcius water and steep for 2 minutes
Avoid direct sunlight and high temperature. Store at room temperature.
Volume: 1.5g x 20 tea bags Promotes health benefits Can be consumed daily in moderation
A variety of flavours that suit the mood or occasion Excellent thirst-quencher Perfect balance of sweetness and flavour
A herbal tea with the barest trace of caffeine, suitable for any time of the day.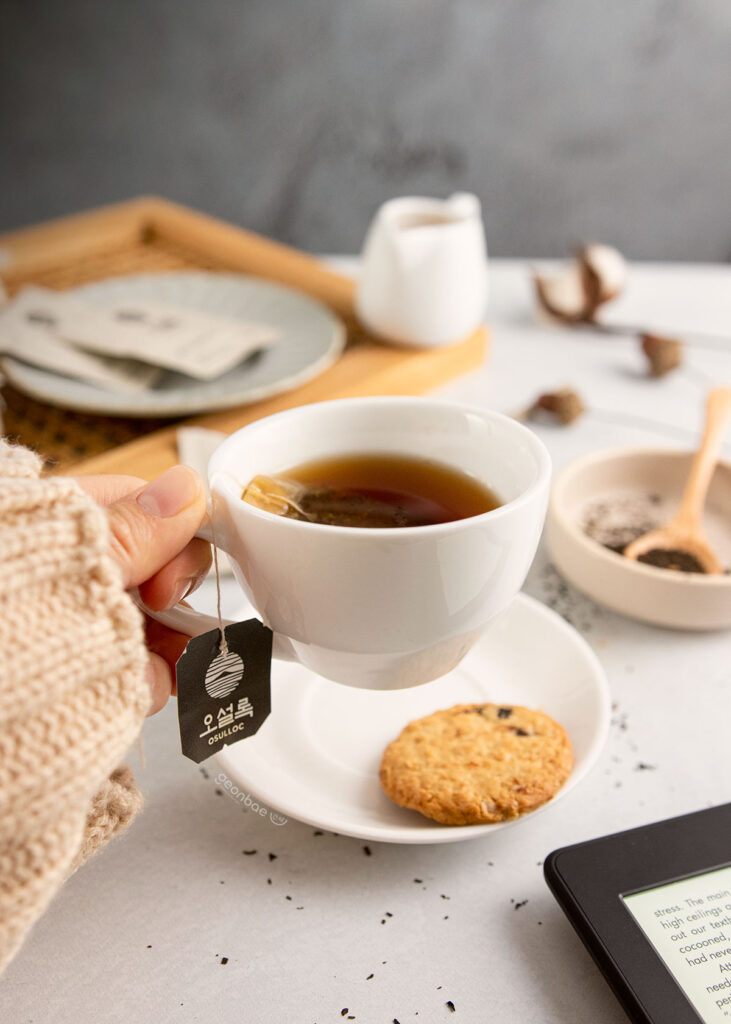 A delightful daily ritual
Tea is not just a beverage but an experience brewed to soothe senses and evoke a feeling of well-being. Osulloc teas are a delightful blend of flavours, scents and textures.
Make the perfect cuppa tea
Nothing beats the satisfaction and simplicity of a good cup of tea – all you need is a kettle and the best Osulloc tea bags to elevate your daily brew. For an extra special treat, serve over ice.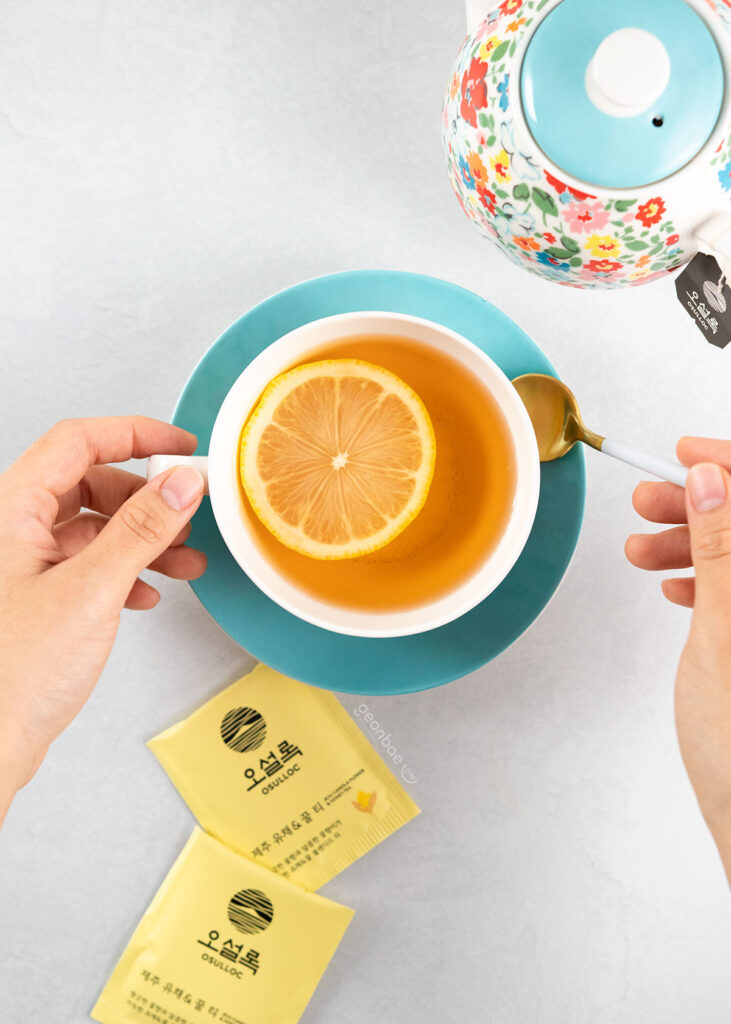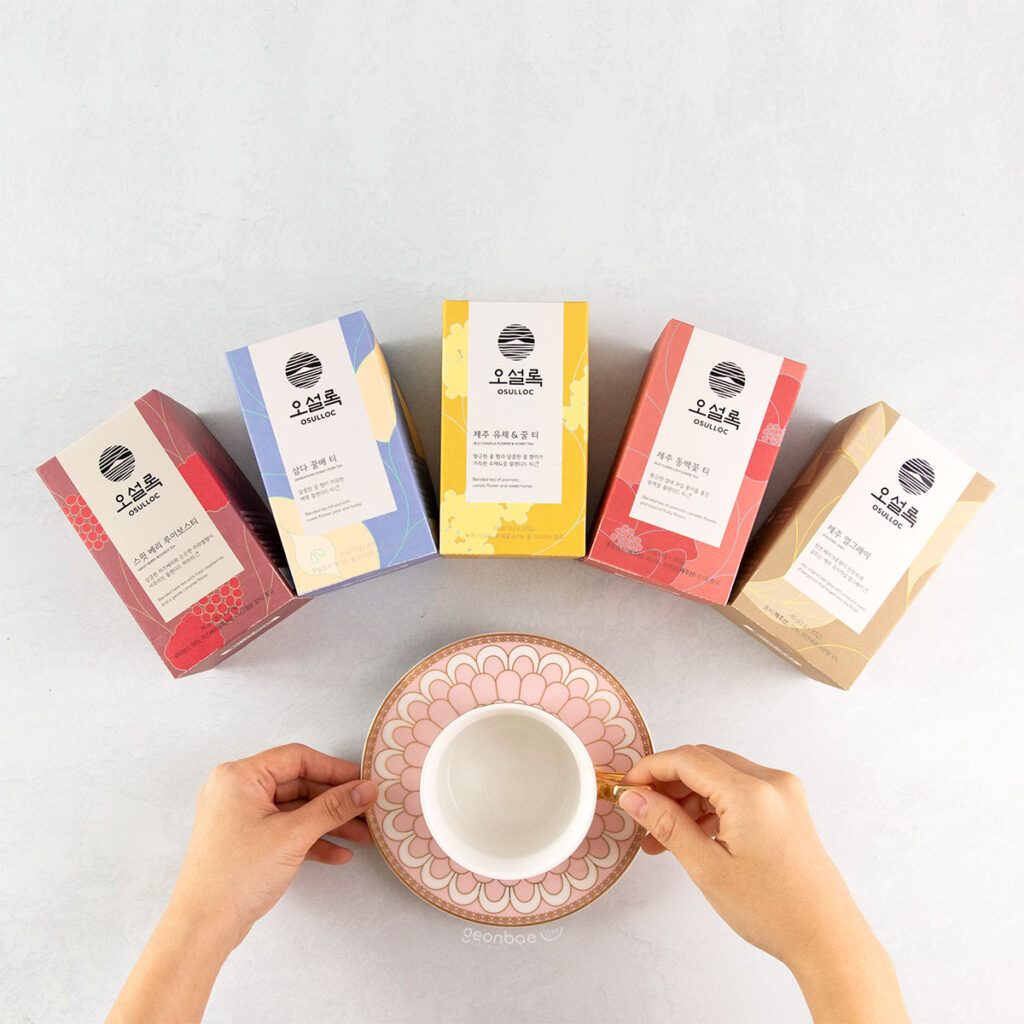 Different flavours for different occasions
Try out the other flavours in the series! Osulloc teas also have mild health benefits, giving our immune systems a boost and helping to fight off inflammation with their bevy of antioxidants.
A cup of tea is a cup of peace
Tea time is a chance to slow down, pull back and appreciate your surroundings.