Geonbae Soju Sorbet – Strawberry and Green Grape
Why You'll Love It
Infused with strawberry soju and fruit sorbet ingredients to create a celestial taste
Blend with milk for a fruity & refreshing milkshake, and top with cream & raspberry sauce
Free from dairy and soy
Volume: 80g x 8 cups
Alcohol Content: 4%
Delivery only on Saturday morning. Complements a wide variety of cuisine Can be consumed daily in moderation Tastes excellent with spicy food Perfect balance of sweetness and flavour Excellent thirst-quencher and palate cleanser
Made in small batches for freshness and quality consistency.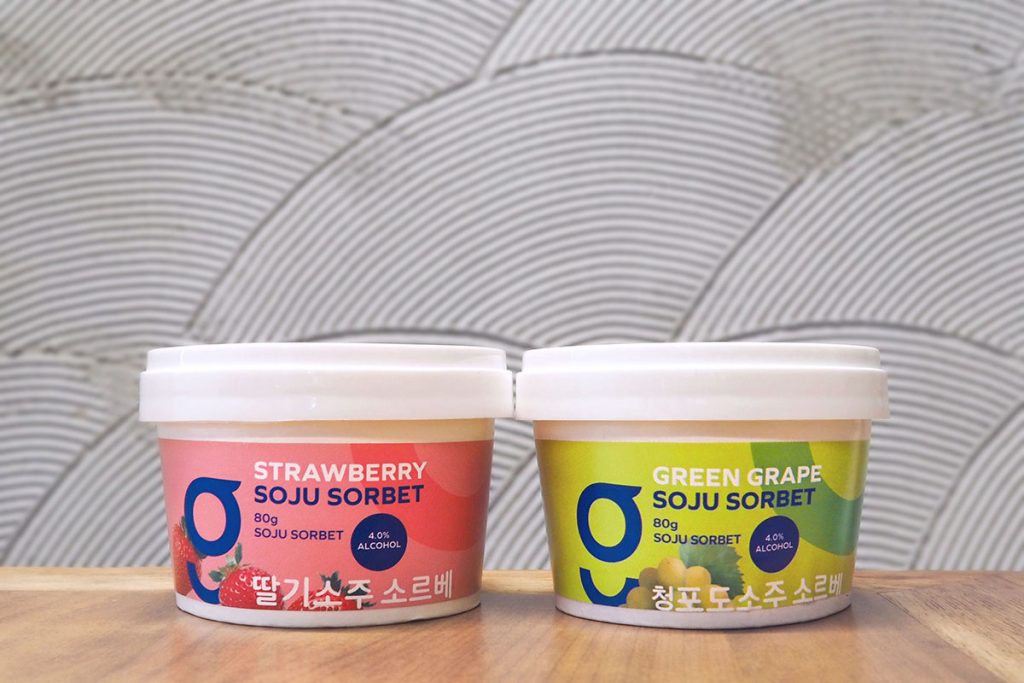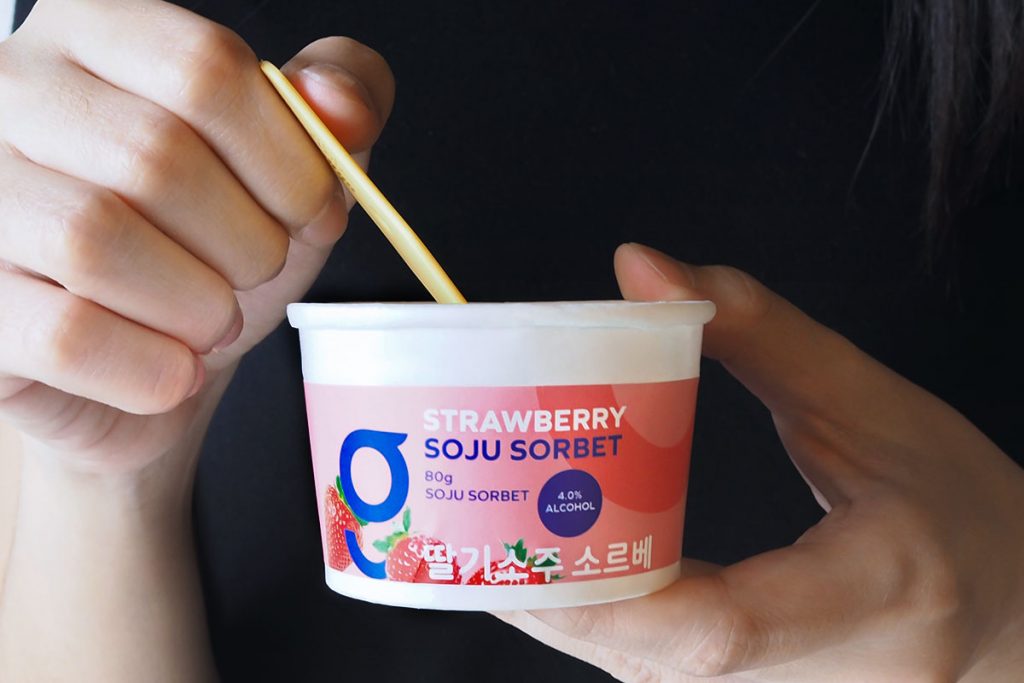 Serve it up in fancy bowls and throw on some garnishes for a luxurious after-meal delicacy, or just eat it straight from the cup.
Calling all sweet alcoholic dessert lovers!
Probably not enough to knock you out cold with its 4% alcoholic content, but definitely a crowd pleaser that satisfies both sweet and alcohol cravings.