Amanhong Black Ginseng Extract Sticks (10ml x 30 sachets)
Why You'll Love It
Made of 100% Korean black ginseng concentrate – free of sugar, additives and fillers.
Contains anti-inflammatory properties, boosts immunity, improves blood circulation and enhances mental wellness
Consume 1 – 2 sachets per day, before or after meals
*Not recommended during pregnancy. If you're under medication, please seek doctor's advice first.
Volume: 30 x individually packed 10ml sachets Promotes health benefits Can be consumed daily in moderation Convenient to carry around and consume Minimal to no preparation required
A thoughtful gift to make the receiver feel extra special
Strengthens immunity and improves mental wellness
Daily consumption of black ginseng extract may increase energy, reduce fatigue and improve memory.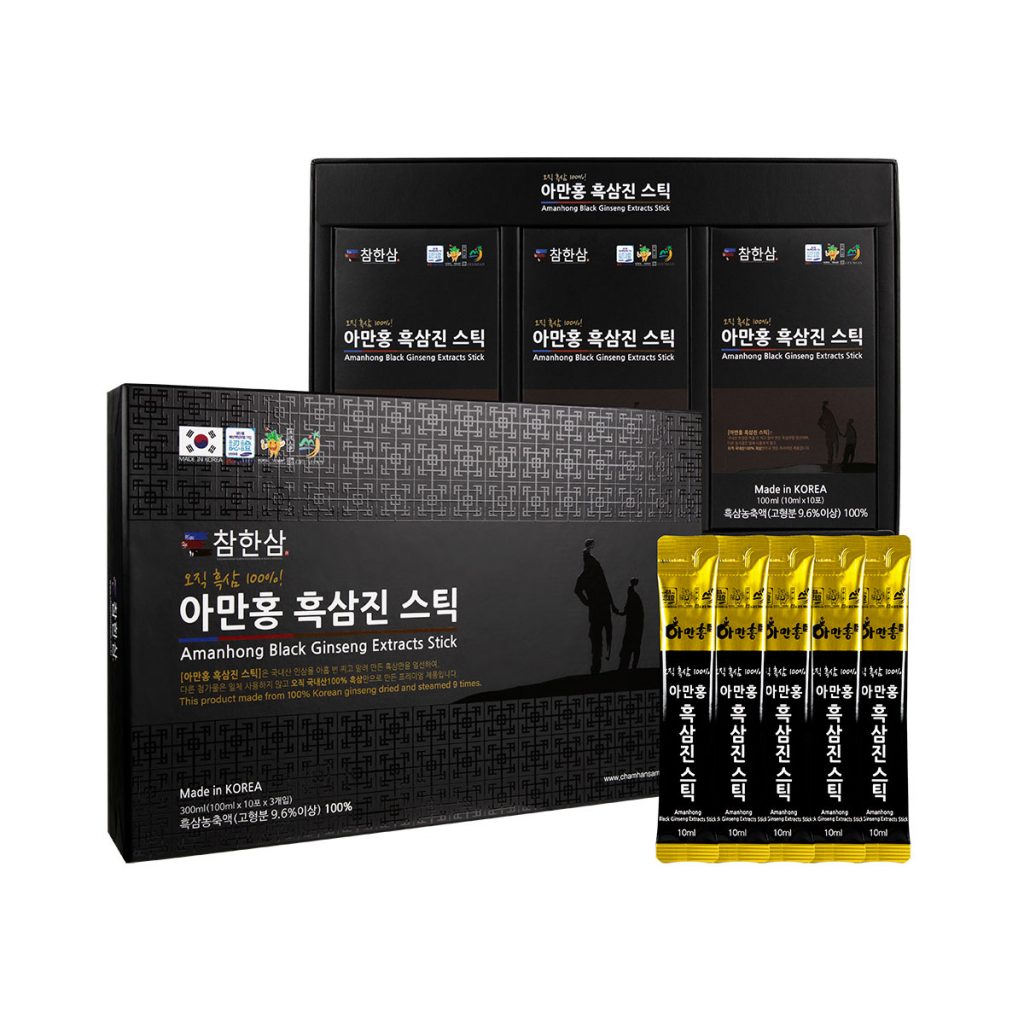 Made of 100% Korean black ginseng concentrate
Enjoy the rich taste of pure Korean black ginseng in convenient sachets that can be consumed at any time and place
Share the gift of health with family and friends
A good gift highlights and builds on the connection you have with your loved ones. Comes in a sturdy and presentable box so you can share the precious gift of health.