Haepyo Ssamjang
Why You'll Love It
A thick, spicy paste used as a dipping sauce when you make lettuce wraps (sssam) with BBQ meats
Made by mixing gochujang with doenjang and aromatics
Simply dab a small amount of sauce with a pair of chopsticks on to a lettuce leaf or piece of meat, or dip the meat into the sauce
The best way to keep your Korean pastes as fresh as possible after opening is to refrigerate them.
Volume: 500g Can be consumed daily in moderation Value for money Essential ingredient for Korean cooking Promotes health benefits Complements a wide variety of cuisines
Your new favorite condiment
Smear it on meat, use it as a dip for your favorite veggies, or wrap it up with rice in steamed cabbage leaves.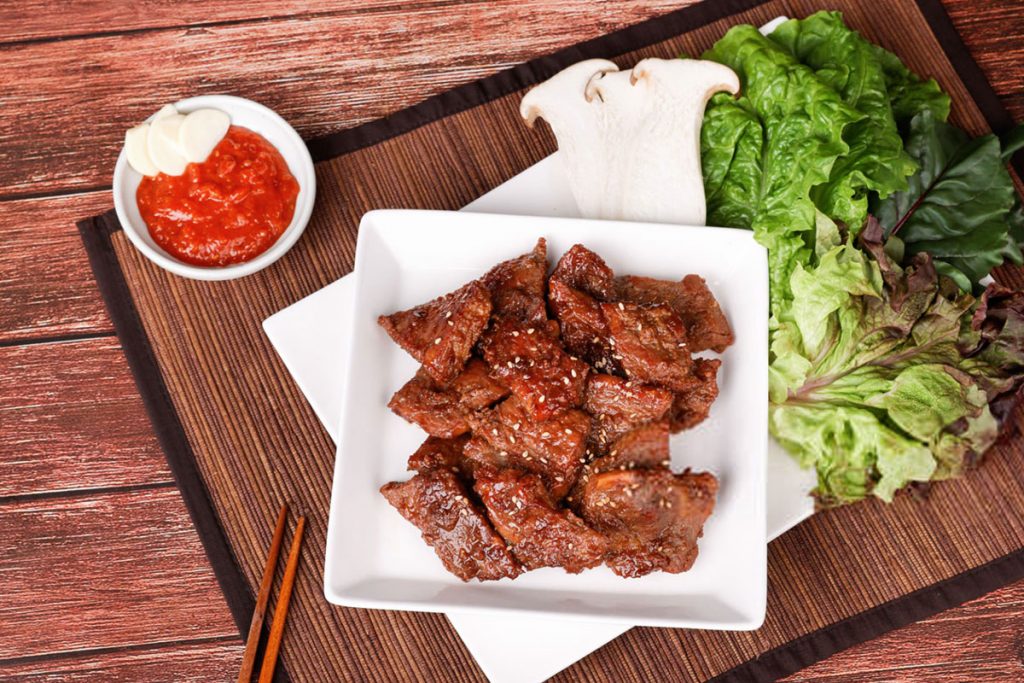 bring your bbq game to another level
Envelope little chunks of barbecued meat in lettuce or cabbage, then drizzle or dip in piquant ssamjang.