Haepyo Doenjang
Why You'll Love It
Cooked Korean soybeans are fermented in salt over months to produce a wonderful umami-packed paste
Contains great health benefits and is an essential in Korean cooking
Enhance your stew/jjigae with natural flavour enhancers such as onion, garlic, kelp, mushrooms and/or dried anchovies
Volume: 500g Can be consumed daily in moderation Value for money Essential ingredient for Korean cooking Promotes health benefits
Reduces hangover effects
Versatile ingredient with limitless possibilities
Can be served directly from the can, quickly grilled, deep-fried, or incorporated into pasta or salads.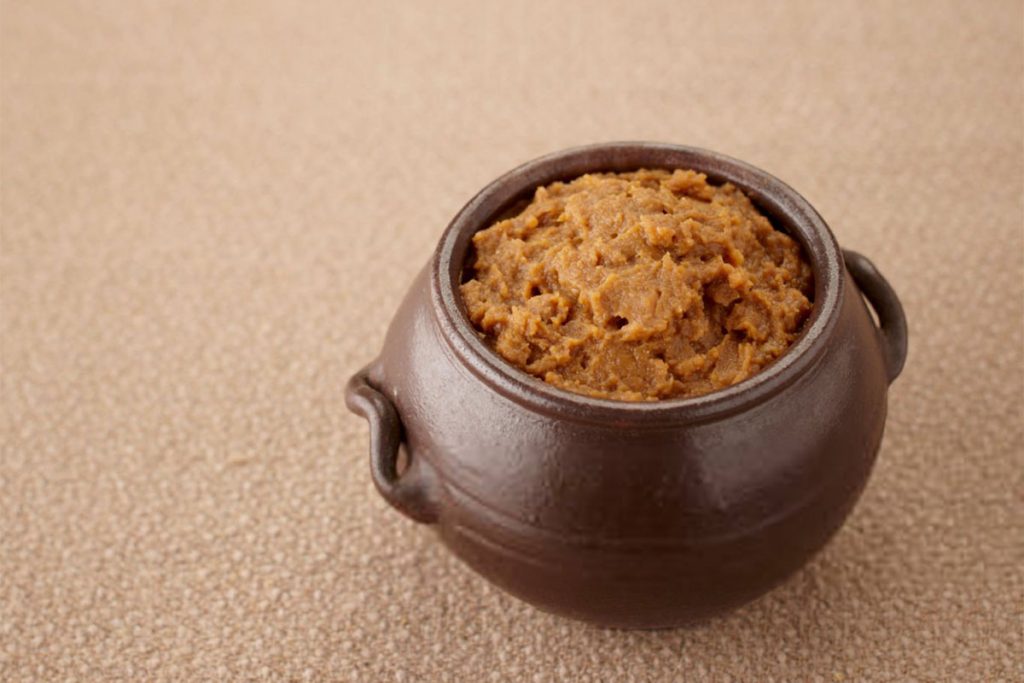 A popular anju (snack paired with alcoholic drinks)
Eat straight from the can, or pour whelk into sieve and rinse under cold running water. Eat whole or cut into bite sized pieces for various dishes.
Substitute for similar seafood
Can be used in recipes in place of similar seafood like conch, abalone, squid, and clam.