Contains a lower alcohol percentage Smooth mouthfeel experience Cocktail-friendly ingredient Complements a wide variety of cuisines Perfect balance of sweetness and flavour
Chumchurum Peach flavoured soju has a crystal clear appearance. It has a relatively expressive aroma of peach with the fruitiness gradually emerging. It has a clean and refreshing taste of soju on first entry which is comparable to Jinro Chamisul Soju.
The texture is on point without overcoating on the tongue. Additionally, the texture balances well with the sweetness without being overly sweet, allowing the cleanliness of the soju to stand out on its own. Overall, this soju can be enjoyed on its without mixing any soft drinks or beer as it does not have the bitterness that comes during the finish.
| | | | |
| --- | --- | --- | --- |
| Clarity | Clear | | Deep |
| Aroma | Light | | Expressive |
| Texture | Smooth | | Bold |
| Finish | Short | | Long |
| Sweetness | Dry | | Sweet |
Moderately sweet with fruity notes without overcoating your tongue. Ideal to drink on its own or with light snacks.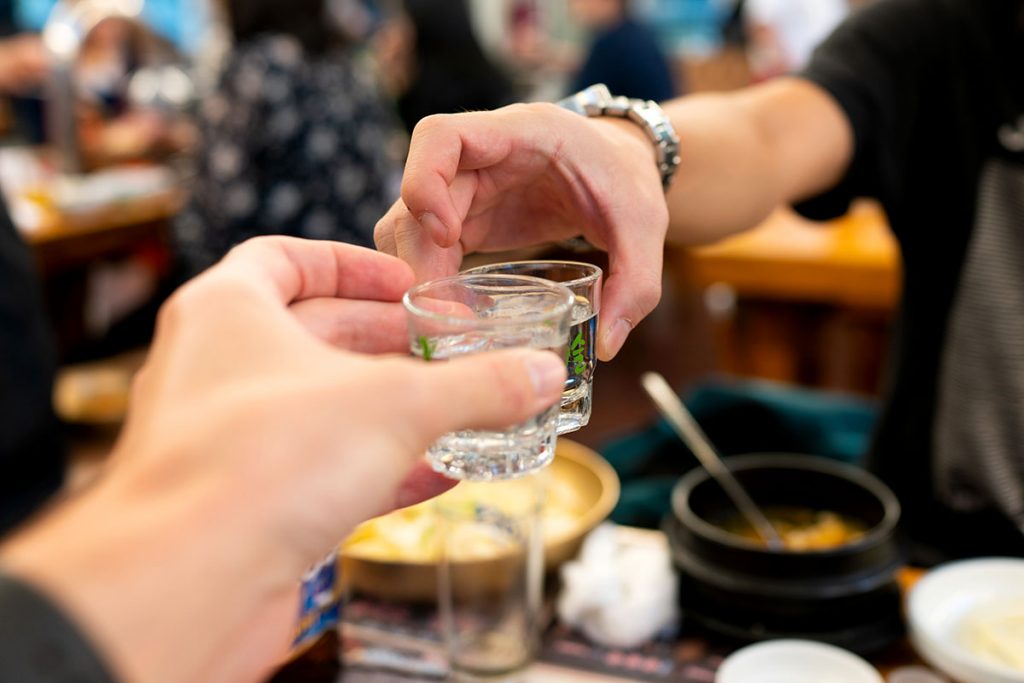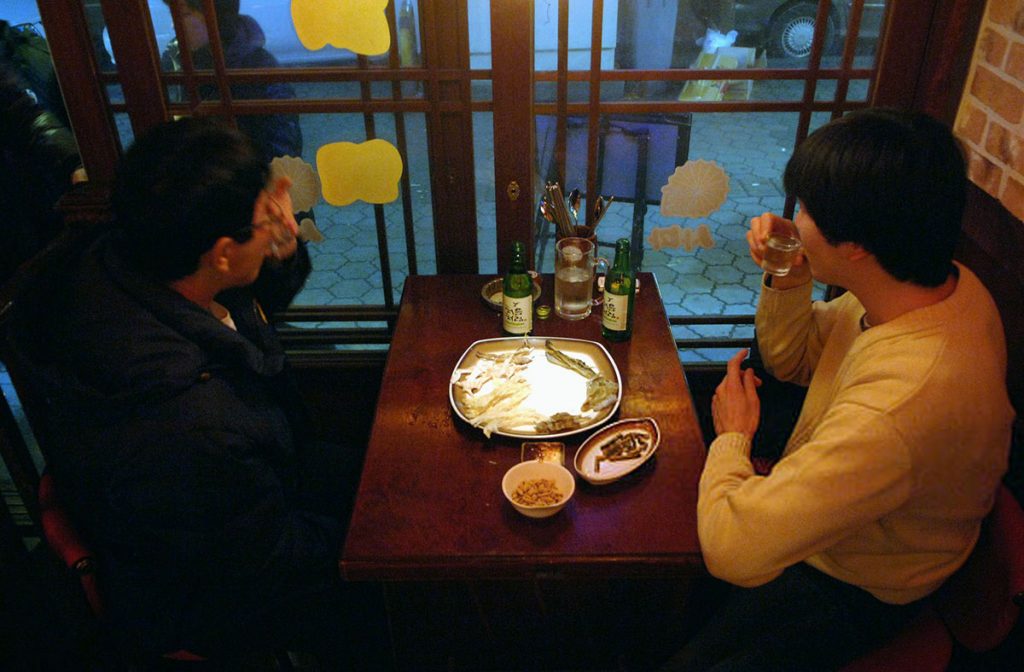 A minimal alcohol burn makes for a smoother drinking experience. Coupled with a balanced sweetness, it will make you go back for more.
Great encouragement for first timers
With moderate sweetness, lower alcohol content and little to no alcohol burn, Chumchurum Yogurt Soju is a great entry drink for first time soju drinkers.