 Contains actual fruit pulp Non-carbonated Excellent thirst-quencher Sweet and refreshing Perfect balance of sweetness and flavour
A cold and refreshing drink is an instant relief for those hot and humid days that we often have on our tropical island. Haitai pear juice is full of natural sweetness as well to quench your thirst anytime of the day.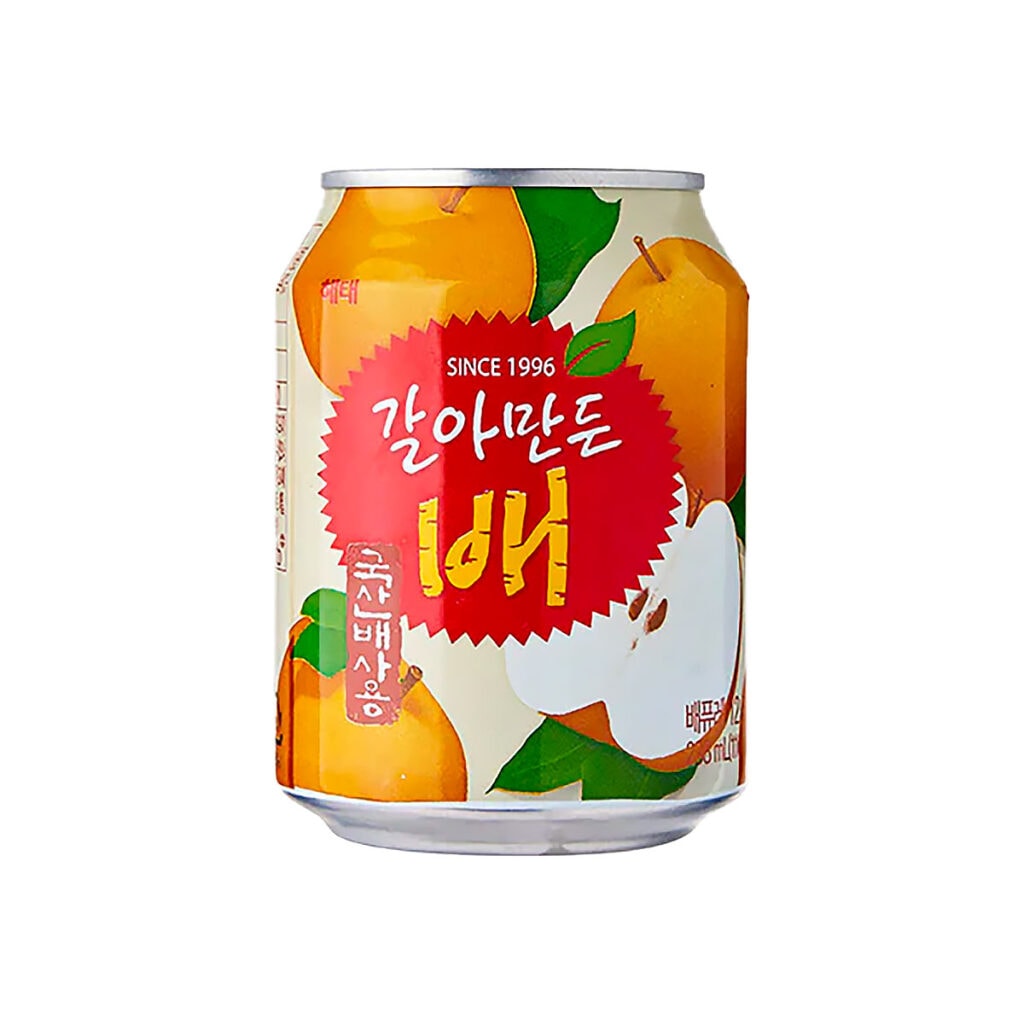 Pear juice is traditionally used in Korea to treat a myriad of common ailments, such as sore throat and even hangover!
Haitai pear juice contains actual pear pulp that gives the drink its natural sweetness.