Jinro Grapefruit Soju – Bottle or Carton
Why You'll Love It
Minimal bitterness compared to other brands of grapefruit soju
Boosts people's emotions and enhances social bonding – a social lubricant for all occasions
Great choice for cocktail-making
Each carton contains 20 bottles.
Alcohol content: 13%
Volume: 360ml
A variety of flavours that suit the mood or occasion Cocktail-friendly ingredient Patented bamboo filtration technology
Goes well with protein like meat and fish Perfect balance of sweetness and flavour
Jinro Grapefruit Soju has an almost clear appearance with a fruity and refreshing aroma. It is not overly sweet and harsh compared to other flavoured soju in the market. Jinro is well known for its smooth and clean experience on tongue due to their distillation method. Jinro Grapefruit has similar taste profile as Jinro Green Grape Soju. It is also enjoyable to drink it on its own or to go with simple snacks.
| | | | |
| --- | --- | --- | --- |
| Clarity | Clear | | Deep |
| Aroma | Light | | Expressive |
| Body | Light | | Full |
| Finish | Short | | Long |
| Sweetness | Dry | | Sweet |
Minimal bitterness compared to other brands of grapefruit soju
Jinro flavoured soju is well known for its fruitiness and minimal bitterness. If you dislike having the bitter aftertaste, Jinro Grapefruit Soju will be the preferred choice over other brands of grapefruit soju.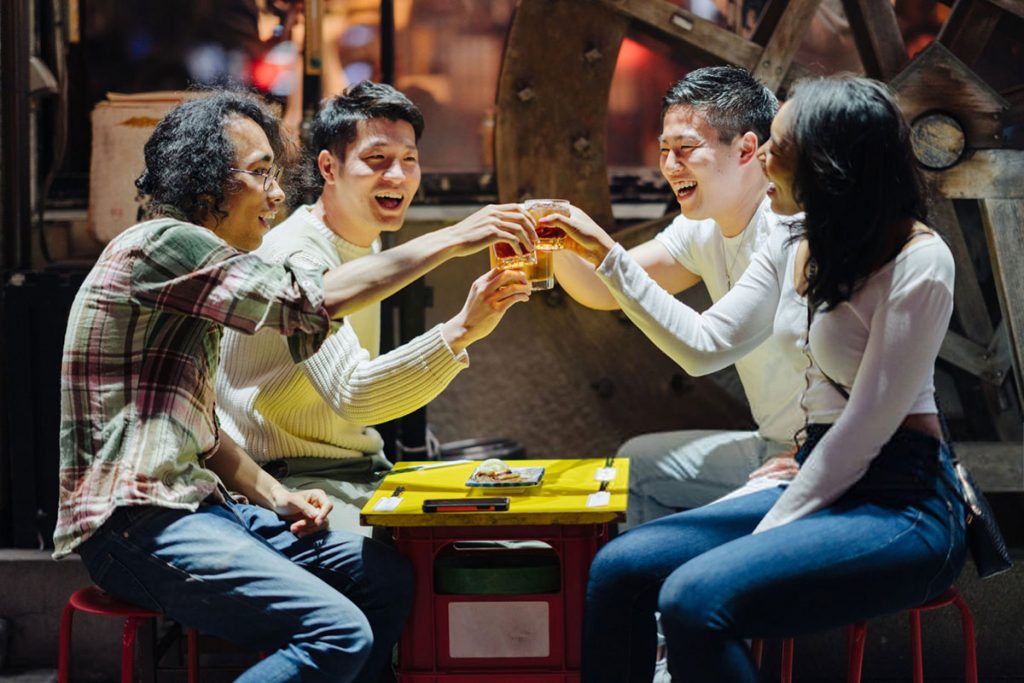 Social lubricant for any occasion
You'll never run out of games to play with friends when there's soju around. Have fun playing silly games and seeing your friends get wasted.
Great choice for cocktail-making
Jinro Grapefruit Soju is fruity and smooth when drunk on its own which makes it very easy to create a cocktail that leans toward a sweeter and fruity profile.