Sejong Chestnut Makgeolli
Why You'll Love It
Contains high level of lactic acid and lactobacillus bacteria, at the level found in yoghurt which aids digestion and improves immune function.
Goes well with spicy food, serving as a good palate cleanser due to its semi thick coating mouthfeel with a light and lingering sweet taste
Can be treated as an everyday drink due to relatively low ABV
Serves well when chilled.
Alcohol content: 6%
Volume: 750ml Promotes health benefits Can be consumed daily in moderation Tastes excellent with spicy food Cocktail-friendly ingredient Complements a wide variety of cuisines
Sejong Chestnut Makgeolli inherits all the greatness from Sejong's Premium Icheon Makgeolli. It has an off-white appearance with a slightly creamier hue. Sejong is popular due to its medium body with very fine sediments that creates a smooth and luxurious mouthfeel. The sweetness from the chestnut creates a second dimension that highlights the quality of Cheongju produce. The multi dimensions create a medium plus finish.
| | | | |
| --- | --- | --- | --- |
| Clarity | Clear | | Deep |
| Aroma | Light | | Expressive |
| Flavour | Light | | Rich |
| Body | Light | | Full |
| Finish | Short | | Long |
You can drink it everyday!
Coupled with a relatively low ABV and a wide variety of flavours to choose from, makgeolli can be treated as an everyday drink.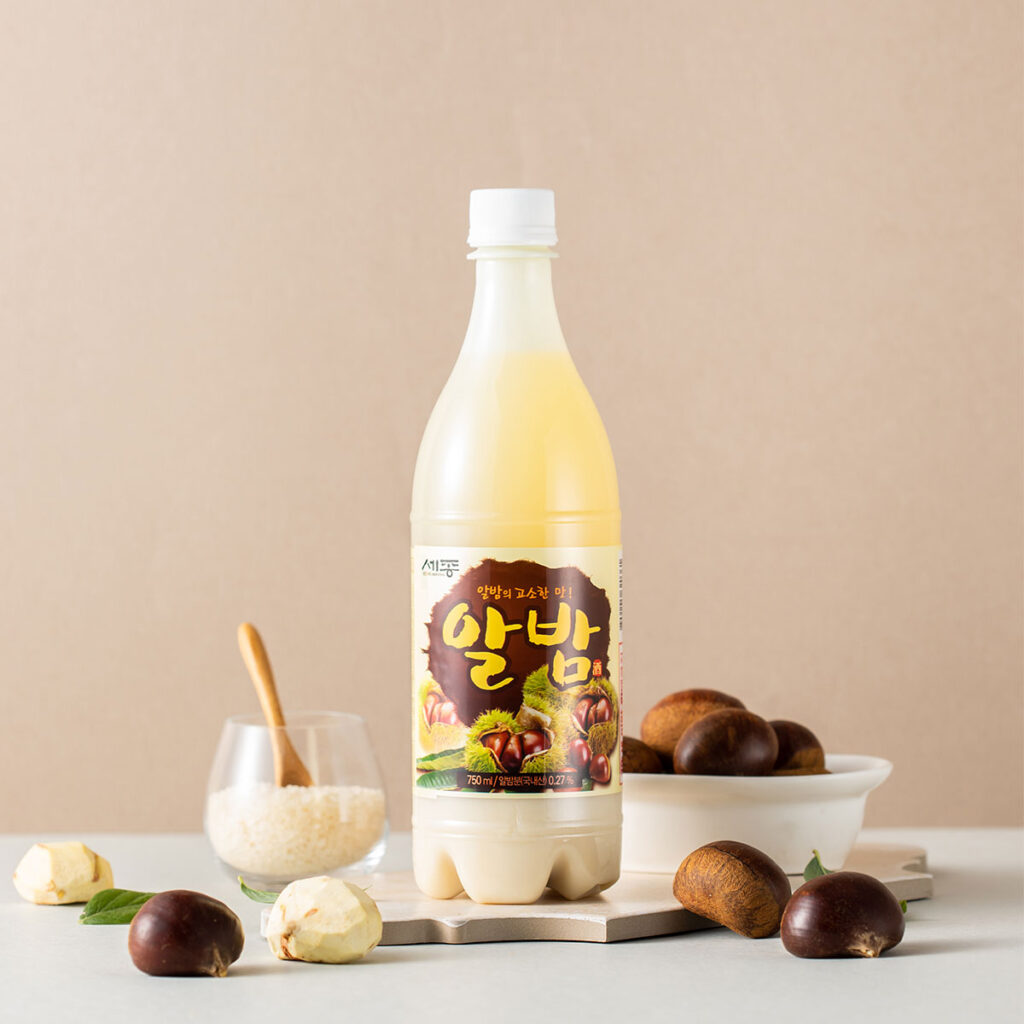 It contains high level of lactic acid and lactobacillus bacteria, at the level found in yoghurt which aids digestion and improves immune function.
Ideal pairing with spicy food
Makgeolli goes well with spicy food, serving as a good palate cleanser due to its semi thick coating mouthfeel with a light and lingering sweet taste characteristic of most makgeolli.